Here we are, at the start of another new year. 2018 was our first full year with Milly, and it was a great one, but also very bittersweet because she has changed so much from the start of the year to the end of the year. Cheers to reflecting back on great times and looking forward to new memories.
We celebrated my 28th birthday in Chelan for the weekend – sipping mimosas in the hot tub with a view of the lake, doing the wine walk, and eating chocolate cake.
I soaked up every single second that was left of my maternity leave.
We went to Anacortes for a friend's birthday weekend and I got to hang out with wolves.
We celebrated Milly's first Easter.
Marty and I went to Walla Walla for our first weekend away without baby, and we missed the daylights out of her.
I celebrated my first mother's day with snuggles and brunch.
I road-tripped to Boise to visit one of my besties.
We spent some time at the lake for MDW and had Milly's first boat ride.
We celebrated Marty's first father's day.
Marty and I went to brunch in Leavenworth to celebrate our 6th wedding anniversary.
We road-tripped to Denver, CO for a great family trip to see my grandpa.
We had festive pancakes to celebrate Milly's first 4th of July.
We took our little water-loving babe swimming.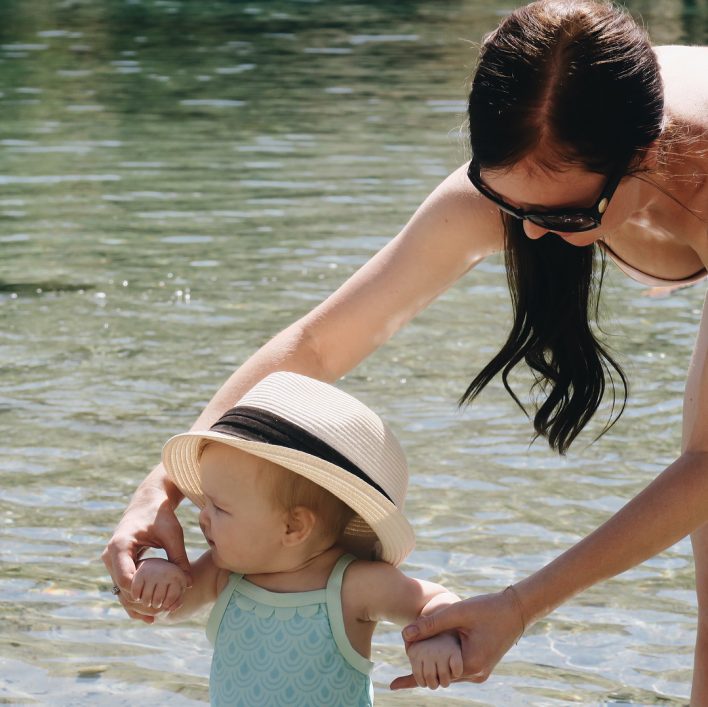 I went on a girl's camping trip to Lake Pearrgin State Park.
We MOVED into a new house!!
We took Milly to her first fair.
We got family pictures taken exactly a year after our maternity pictures were done – and in the same spot.
I had a girls weekend in Pullman, my college town, to watch EWU vs. WSU.
We took Milly to pick out pumpkins.
Milly turned ONE!!!!!
We dressed up as Mary had a little lamb for Halloween.
My bestie and I went to Walla Walla for a long weekend & our annual same-age adventure.
Milly had her first turkey leg for Thanksgiving.
We had an amazing holiday season celebrating Christmas with famliy. (I plan to do a post about this, because it was just so magical for this mama!)
And here we are! We started the year with an itty bitty baby and now we have a TODDLER. She walks, eats almost everything we eat, and she's talking more and more! I plan to keep the blog updated with "Milly lately" posts, because she's changing so much all the time – I need to remember it all! :)
Happy New Year!!